Sovereign Health Group of Arizona
Portfolio Category: Web Development
Date Published: March 22, 2016
Sovereign Health Group is to help people gain control over their health and the various illnesses that may threaten it. Whether it is a mental disorder or a substance addiction, serious behavioral health problems such as these can manipulate ones thought.
How To Get Started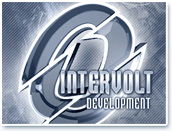 We would like to give you an in-depth look on how we do things at InterVolt Development. The Design Process will give you an insight view on how the development construction will feel, once you Order a Service from us.
For even more information on Our Services and becoming our client for your future or current business website , you can view Our Brochure as well.