LifeAgenda.com V1 Concept
Portfolio Category: Web Development
Date Published: April 30, 2011
LifeAgenda.com (Project WeboPad) is a Life Organization tool that helps with daily tasks and reminders. This website includes Shopping Lists, To-Do Lists, Upcoming Events, Work Schedule, Dieting and so much more.
How To Get Started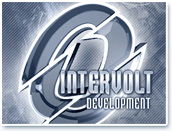 We would like to give you an in-depth look on how we do things at InterVolt Development. The Design Process will give you an insight view on how the development construction will feel, once you Order a Service from us.
For even more information on Our Services and becoming our client for your future or current business website , you can view Our Brochure as well.