Global Services Summit Brochure
Portfolio Category: Flyer Design
Date Published: August 19, 2009
Pathpoint Associates Inc. presents the Global Services Summit in Chongqing China. Pathpoint Associates Inc. has been commissioned by the Central Government of China to invite North American Companies to China's most important International Services Conference.
How To Get Started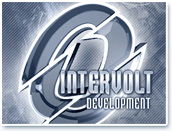 We would like to give you an in-depth look on how we do things at InterVolt Development. The Design Process will give you an insight view on how the development construction will feel, once you Order a Service from us.
For even more information on Our Services and becoming our client for your future or current business website , you can view Our Brochure as well.