Portfolio Category: Web Development
Date Published: February 27, 2009
Fonthill Music Academy located in Fonthill Ontario, offers a wide arrange of music learning and experience. With teachers distributing talent from Music for Young Children, Piano, Violin, Drums, Guitar, Voice, and Theory.
How To Get Started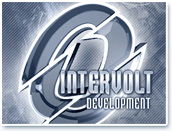 We would like to give you an in-depth look on how we do things at InterVolt Development. The Design Process will give you an insight view on how the development construction will feel, once you Order a Service from us.
For even more information on Our Services and becoming our client for your future or current business website , you can view Our Brochure as well.