Portfolio Category: Web Development
Date Published: June 29, 2015
With a combined expert experience of 37 years in the industry; American Traffic Doors means "door perfecta". Our Clients reorder from us, knowing that the items we make position us as a Dominant Force in our industry.
How To Get Started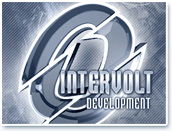 We would like to give you an in-depth look on how we do things at InterVolt Development. The Design Process will give you an insight view on how the development construction will feel, once you Order a Service from us.
For even more information on Our Services and becoming our client for your future or current business website , you can view Our Brochure as well.