InterVolt Development Portfolio
All projects we develop are placed in our Portfolio section so that others can view our work. If your interested in any of our services please be sure to submit us a contact quote.
Our Web Development Portfolio
Our Branding Design Portfolio
How To Get Started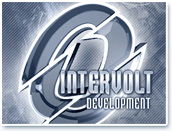 We would like to give you an in-depth look on how we do things at InterVolt Development. The Design Process will give you an insight view on how the development construction will feel, once you Order a Service from us.
For even more information on Our Services and becoming our client for your future or current business website , you can view Our Brochure as well.