Contact InterVolt Development
To send us a direct quote inquiry or questions please fill in the information below and click submit. We will contact you back within 1 to 2 business days.
If a quote inquiry is submitted, a reply may take longer due to extensive review to determine the right quote price for the client.
Are you Interested? Drop us An Inquiry
For an accurate quote, please fill out as much of the form as possible. We will respond to your free quote, question or comments within 48 hours.
InterVolt Development Contact Submission
How To Get Started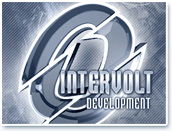 We would like to give you an in-depth look on how we do things at InterVolt Development. The Design Process will give you an insight view on how the development construction will feel, once you Order a Service from us.
For even more information on Our Services and becoming our client for your future or current business website , you can view Our Brochure as well.